Biography
Evig Natt's music is aggressive but subtle, noisy yet beautiful, a maelstrom of symphonic darkness that could only be described as Orchestral Black Metal.
From the unholy metal grounds of Karmøy, west Norway, this band follows in the footsteps of Einherjer and Enslaved, featuring ex-bandmembers of both.
EVIG NATT was started as a studio project in 2003, by vocalist Kirsten Jørgensen and bassist Stein Sund. Soon thereafter EVIG NATT recruited drummer Harald Magne Revheim.
In 2006 EVIG NATT signed with Omvina Records, and released their highly acclaimed debut album «I Am Silence» in early 2007.
EVIG NATT added Oskar Naley on vocals, Ruben Osnes and Arne Marton Tangjerd on guitars for the recording of their darker and heavier second offering. After signing with Black Bards in 2009 "Darkland" was released to raving reviews in April 2010. This alliance saw EVIG NATT featured in national magazines worldwide, including Metal Hammer and Scream.

EVIG NATT  released their third selftitled album «Evig Natt» March 19th 2016.
EVIG NATT's sound is unique, blending everything from progressive metal to black metal, and incorporates inspiration from bands like Anathema, My Dying Bride, Swallow The Sun and The Provenance. This is definitely a band to keep an eye out for!
---
PRESS
«This one flames with sounds and thoughts that only the Viking mentality can communicate. We are swept up into a musical landscape that lifts us to a different place, a place where we go beyond the every day experience and catch a glimpse of the eternal»- 9,5/10 Sonic Cathedral
«Evig Natt seperates themselves from the pack, and delivers the best album of their career so far.»-5/6 ETERNAL TERROR (Evig Natt – 2016)
«This is one of  Evig Natt greatest albums. For me Evig Natt are one of the leaders in this genre and this is a  highly recommended album»
-SYMPHONIC-GOTHIC-METAL MUSIC (Evig Natt – 2016)
"I am silence is one of the best Gothic Metal albums of the year 2007 so far"
-The metal observer review by Alex
"Evig Natt's 2007 release «I Am Silence» is a highly acclaimed and relatively successful album. However, with "Darkland" they should finally breakthrough."
-NEUROSTYLE
"A brute-intensive music monster!"
-Nightshade»  by Otti  (Darkland)
"A truly monumental work, which has no equal.
-FFM Rock Written by Jochen Strubel (Darkland)
"This is a highly recommended album for people who like it hard, but not without the melody."
-Chrissie Stormbringer (Darkland)
"With an album like 'Darkland' I think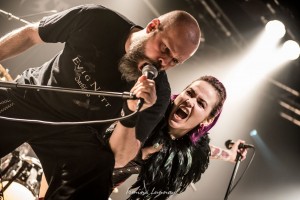 the band is ready for the big breakthrough"
-Lords of Metal
---
MP3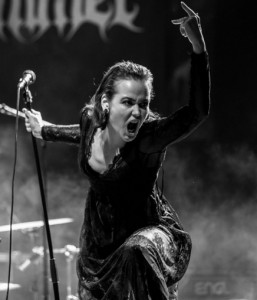 ---
VIDEOS
---
PROMO SHOTS
DISCOGRAPHY
---
CONTACT
Telephone : +47 95257312